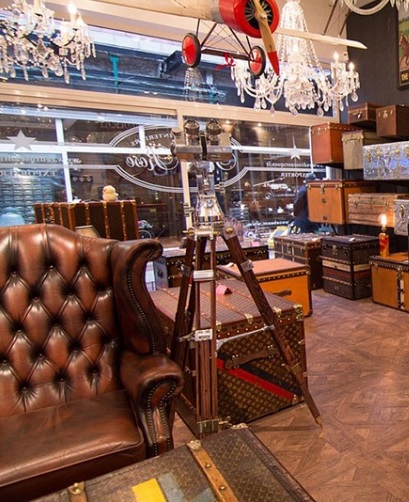 You like the "cozy" atmospheres of old-time travel, the spirit of expeditions to the colonies or on board the famous transatlantic liners, you will appreciate the look of our fabulous Louis Vuitton trunks, the warmth and the patina of our wide selection Goyard trunks or even these fabulous old luggage intended for air expeditions of the 1920s ... And what can we say about our collection of Louis Vuitton bags which for the most part are no longer used in Vuitton stores and which have become collectors ... .
The common denominator of all the items we offer, in addition to their originality, is in their very original condition.
The Red Rose Antiques gallery is made for you! If you also appreciate the beautiful Italian design decor of the 1950s and 1960s and original, the vintage Italian lights of the most refined interiors, you will be enchanted by our collection of old table footballs.
On our website redroseantiques.fr, you will find all the information on our furniture and travel objects that make you dream.
Come see us, we will be happy to welcome you in our gallery open from Saturday morning to Monday afternoon.
For almost 20 years, we have been constantly looking for original pieces all over the world. Several times a month, we travel to find these special pieces.
We are known enough to be in demand as soon as a beautiful piece appears on the international market.
We have only one passion: beautiful interiors, with a patina and vintage charm! Anxious to advise you the best, we will always have a suggestion for you!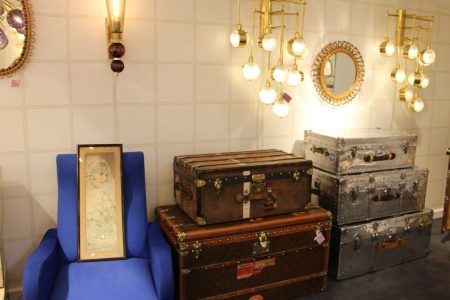 Red Rose Antiques is always looking to acquire high-end pieces for its customers.
In our gallery, you will find a nice selection of Louis Vuitton, Goyard, Hartmann luggage, as well as trunks and luggage from less known but equally elegant brands.
We also have very beautiful Italian lighting, bars, armchairs by Italian designers from the 50s and 60s as well as very elegant vintage table football.
We have solid transport experience and work with highly reputable transport companies in the transport of antiques and works of art to all destinations.
We are able to give you a quote within 24 or 48 hours regardless of the destination.
Please do not hesitate to contact us for a transport quote!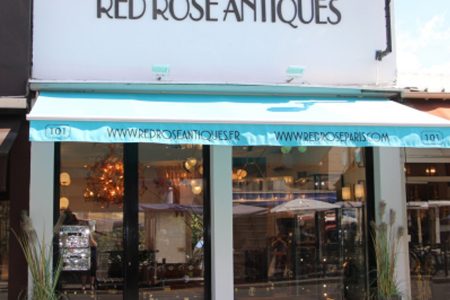 NEWSLETTER
Join our NEWSLETTER.
Be the first to receive our latest trends and exclusive offers.